Masturbation is humanities original pastime and if the habits of the bonobo monkeys are a judge of anything-- It was something our ancestors
did before we were homo sapiens. At the dawn of civilization masturbation was connected with the beginning of life, and communing with the gods. It was a type of meditation to bring you to a higher place.
Somehow that very positive, almost spiritual view, towards masturbation has been skewed over the centuries, and by the time the Victorian era came about, it was (wrongly) thought to cause all sort of ailments ranging in severity from headaches to cancer. Even with threats that you would wither away and die people could not resist the urge to touch themselves. Even at the height of anti-masturbation Victorian doctors were secretly treating thousands of women, who were diagnosed with "hysteria," by manual stimulating women which eventually led to the invention of the vibrator.
Over 100 years have past since the Victorian era ended and still people are secretive about touching themselves. In many cases significant others think that they are the only thing that pleases their partner. Well I have news for you, I am willing to bet that hidden away in some drawer or box that they know you won't look in is a vibrator or an erotic novel.
This should not be something to hide or lie about. Be open with your partner. As I always say

communication is key

. What is the problem with a woman (or man for that matter) giving their body a little attention? In fact, I would argue such self exploration could only improve your sex life because you will know what you like and don't like and can express that to your partner.
There's a stigma about masturbation.

Many people feel shame or guilt about masturbating. People who receive negative messages about masturbation when they are young often carry feelings of shame into adulthood. Approximately 50 percent of women and 50 percent of men who masturbate feel guilty about it.
Negative feelings about masturbation can threaten our health and well-being. Only you can decide what is healthy and right for you. But if you feel ashamed or guilty about masturbating, talking with a trusted friend, sexuality educator, counselor, and/or clergy member may help.
People may start masturbating at any time in their lives. Many children begin masturbating as they grow and explore their changing bodies. They often discover early that it feels good to touch their genitals. Children usually begin masturbating long before puberty. Young children do not have sexual fantasies while masturbating, but during adolescence it becomes much more sexual.
It's important for children to learn that masturbating is normal, is not harmful, and will not hurt their bodies. They should also know to seek privacy when masturbating.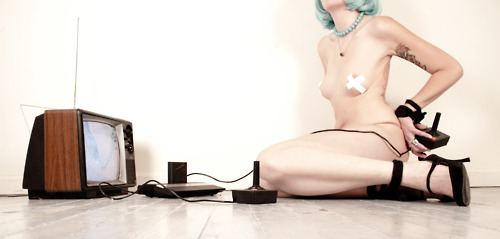 Sexual health professional recommend having an orgasm once a day. (Makes it feel like work doesn't it?)
The b

enefits of masturbating include lowering your risk of heart disease and stroke, reducing your risk of breast cancer, bolstering your immune system, helping you

sleep

, making you appear more youthful, improving your fitness, regulating menstrual cycles, relieving menstrual cramps, helping with

chronic pain

, reducing the risk of

depression

, lowering stress levels, and improving self esteem.
Women who masturbate regularly increase their resistance to yeast infections. Masturbation helps women release pre-menstrual tension and other physical discomfort associated with menstrual cycles, like cramps. Masturbation increases blood flow to the pelvic region, which helps to reduce pelvic cramping and related backaches. Masturbation can also help to alleviate chronic back pain and increase a woman's overall pain threshold.
Masturbation is the safest kind of sex you can have because you won't be able to contact an STI from yourself.
It can also be very beneficial for those ladies that are having problems reaching orgasm during sex. Practice makes perfect! So learn how your body loves to be touched.
So, ladies, cozy up and work them kegel's!
So bring it up sometime. It doesn't have to be awkward, you could make it sexy. Whisper in your partner's ear that they were running around your mind all day and you just couldn't help but touch yourself and imagine all the dirty things that you could do together.
I would not be able to be in a long distance relationship without masturbation. Without Some sexual release (albeit by my hand) I don't know what I would do.
My partner and actively encourage the other to do so. He buys me pretty vibrators, I send him sexy pictures of myself. We send each other emails that are sexually explicit as our own personal erotic stories feed into our already very active imagination.
Even if you don't have anyone in your life you should have a little fun. Have a little toy chest, just for you, or if you wish to be a little discreet, you can do a lot with a couple of fingers.
So, go on, seduce yourself when you have a little time alone. Light some candles, pour a glass of wine, put on something silky and cuddle up in bed with an erotic novel and a buzzing mechanical friend.
Different people enjoy different things when they masturbate.
Women may stimulate all parts of their vulva, or parts of it, including the clitoris, inner or outer labia, the vaginal opening or canal, and/or the
perineum
or anus. Many women prefer rubbing near — but not on — the clitoris because direct stimulation can be very intense.
Women (and men) may also use sex toys like
vibrators
and
dildos
during masturbation. Read the directions on your sex toys to learn how to keep them clean and safe.
Women and men may also touch other sensitive areas of their bodies. There are nerve endings that can create
erogenous zones
all over the body and people may experience pleasure by touching places like the breasts, nipples, or thighs.
Women (and men) may use lubricant or lotions to increase pleasure and protect against irritation.
Sex
fantasies
are normal and healthy. Fantasies may add to sexual excitement, either alone or during mutual masturbation. Women and men may fantasize with their own thoughts or with erotic images or language — in print, on video, or online.
Getting to know more about sexual anatomy (especially your Va Jay Jay) may help in understanding masturbation.
But remember-- there's
no wrong way
to masturbate. (Just like there's no wrong way to have sex-- as long as it's
consensual.
) All that matters is that you do whatever feels good for you.
Please feel free to leave comments, suggestions or questions below!
Don't be shy!
--
Kinky Kraken
&
Samus Andress