Sexy Stocking Stuff-er's from EdenFantasys.com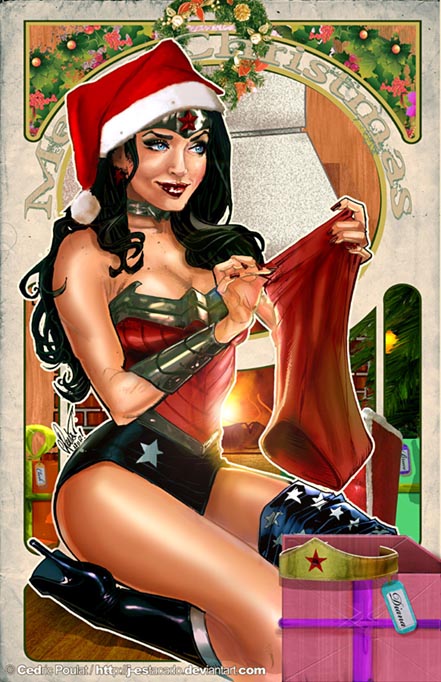 Time is a wasting for your online holiday shopping! Lucky for you Eden Fantasys is offering free shipping on orders over $25 (including Standard, Expedited and 3 Day!)
So, why don't you add a little something naughty under your tree?
Kinky and I have found a few things that we have on our wish lists...
All I want for Christmas is:
Maybe it's my obsession with all things penguin, or maybe it's my nostalgia for bath toys, but I'd love to try out this cute little guy out during my alone time in the bath.
While he doesn't look very powerful, I kind of like the idea that no one would suspect his naughty purpose...
This one is a guilty pleasure that I've wanted to try with my other half for a while. I've heard good and bad things about this little beauty, but I'd like to feel the love for myself
.
Guess what I want for Christmas?......
A glass candy cane dildo! :)
I know you totally guessed that, right. I have recently discovered the pleasure of glass sex toys. Something you will soon discover once more of our sex toy reviews are posted. It's something that can be very intimidating at first but it needn't be. Glass is easy to sterilize. You can make them warm or cold and they come in such fun shapes. I was so excited to see a candy cane one.
It's fun, cute, festive, and most importantly a candy cane is the perfect shape. At least I think it would be. In fact I couldn't resist and just ordered one as a special naughty gift for myself. I can't wait to get it.
I just think it would be such a cute stocking stuff for the special someone in your life and its so pretty who would suspect it's also a dildo?
I also want something that can be used solo as well as with a partner like it's intended that is the Bedroom Kandi Rise and Shine Rechargeable Cock Ring.
I have been oogling this cock ring ever since it came out. It has 7 functions. You can take the bullet vibrator off the ring and use it solo. Best of all it's usb
rechargeable
! What better gift for the man or woman in your life! Endless
possibilities
.
If I got this in my stocking I would be thrilled *hint hint*.

Please feel free to leave comments, suggestions or questions below!
Or email us at geekingnaked@gmail.com if your comment is too sexy for the internet ;)
--
Kinky Kraken
&
Samus Andress